(Ln(x))3
The everyday blog of Richard Bartle.
RSS feeds: v0.91; v1.0 (RDF); v2.0; Atom.
---
1:21pm on Friday, 6th December, 2019:
The Answer Is...
Comment
The answer to yesterday's "guess the party" game is: Labour.

The candidate went to school with Billy Bragg, but other than that provides little personal information at all. He advocates allocating more money to: the NHS, social care, schools, housing, infrastructure, the environment, the NHS again, free school meals, smaller class sizes, free TV licences for pensioners and the winter fuel allowance. Also, tackling climate change will create 400,000 jobs.

This will all be achieved by having "no increase in Tax or National Insurance for 95% of people".

His Brexit policy seems to be to "get Brexit sorted by giving the people the final say".

Good luck with that, Labour.




---
9:07am on Thursday, 5th December, 2019:
Guess the Party
Anecdote
More election literature has arrived, so it's time to play "guess the party" again!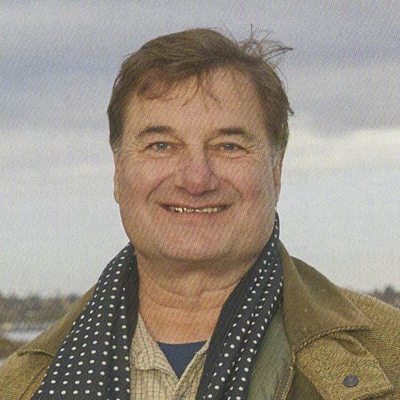 ---
3:39pm on Wednesday, 4th December, 2019:
Brooker
Comment
I heard today that Tony Brooker died in late November.

Ralph Anthony "Tony" Brooker was the founding professor of the Department of Computer Science at Essex University )in 1967). He'll be remembered by generations of undergraduates, who will recall with fondness his witch-like hair and incoherent lecturing style, along with his occasional, well-concealed one-liners.

He was actually something of a visionary. A friend of Alan Turing's, it was he who insisted that Essex keep its AI group despite the withdrawal of Science Research Council funding for AI from UK universities following the publication of the Lighthill Report in 1973; only Edinborough and Sussex also held out. He invented the first high-level programming language, and wrote the first compiler-compiler. In any other academic field, Professor Brooker would have been Professor Sir Tony Brooker, but Computer Science isn't held in quite the same esteem as other disciplines so no honours came his way.

I remember in one lecture, he was in the middle of a discussion of the Lambda Calculus when suddenly he stopped, looked to his left, then wandered off. A minute passed and none of us knew what was going on, then he reappeared and said: "Well, I've just been told that apparently there's a bomb in the lecture theatre block. Personally, I take these things with a pinch of salt, but you're welcome to leave if you feel uncomfortable.". He then continued the sentence he was speaking when he was interrupted, like a computer program popping an interrupt off the stack. None of us did leave, either. Today, of course, hardly anyone would have been at the lecture in the first place.

Last time I spoke to him was at the university's 50th anniversary celebrations in 2014. I commented that I was roughly the same age then that he was when he was teaching me. He was still bounding up steps two at a time, even though he was 89 at the time.

Here's what he looked like after he'd had his hair cut: https://www.bl.uk/voices-of-science/interviewees/tony-brooker#

Here's what he sounded like, in a very long interview (part of an oral history of science), with his unique discursive style: https://sounds.bl.uk/Oral-history/Science/021M-C1379X0009XX-0001V0.

Despite, or perhaps because of, his unusual style, I can't think of anyone who disliked him. They may not have liked his lectures, but they liked the man.

Ah well.




---
3:56pm on Tuesday, 3rd December, 2019:
Field for the British Isles
Anecdote
Antony Gormley's work, Field for the British Isles, is on in Colchester at the moment, so I went to have a look.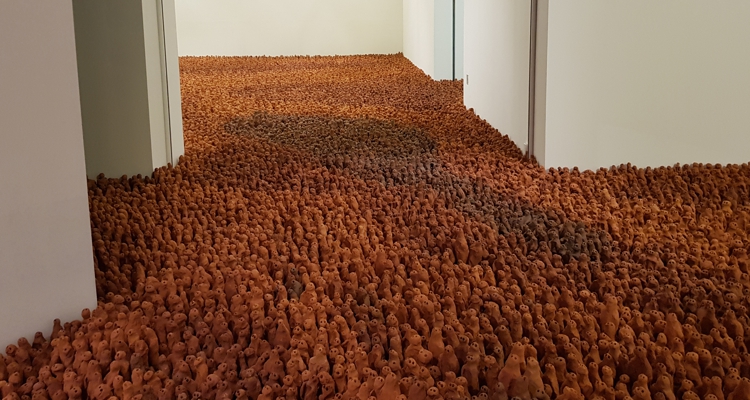 Not quite the Teracotta Warriors, but still quite impressive. What I didn't know is that different types of clay had been used, so some patches were darker or lighter than others.

Nothing else there was worth looking at, mind you, but that's what happens when you build a gallery with curved walls that aren't vertical either.




---
4:07pm on Monday, 2nd December, 2019:
Named
Anecdote
Sainsbury's has a display of Cadbury's chocolate bars with names on them.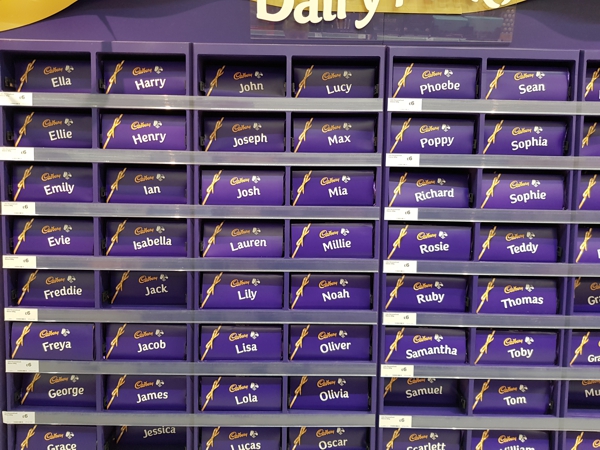 The names of my wife and daughters don't appear.

My name, on the other hand...




---
8:34am on Monday, 2nd December, 2019:
The Answer Is...
Comment
The answer to yesterday's "guess the party" game is: Liberal Democrat.

The candidate has a foodbank role, is a trade union shop steward, has a Citizen's Advice Bureau role, is an NHS governor, is an experienced company secretary, is a former chair of school governors, is a member of the Royal British Legion, is a former CEO of the charity MIND and his current charity (not named) gained a national award from Charities Against Fraud.

It doesn't look as if he'll have enough time to be an MP, then.

According to the campaign literature, the Lib Dems came second in the local elections, "needing only 14.6% swing to win".

Good luck with that, Lib Dems.




---
10:28am on Sunday, 1st December, 2019:
Guess the Party
Anecdote
Our first piece of election literature came through the letterbox today.

Let's play "guess the party"! See if you can figure out for which political party this candidate is standing.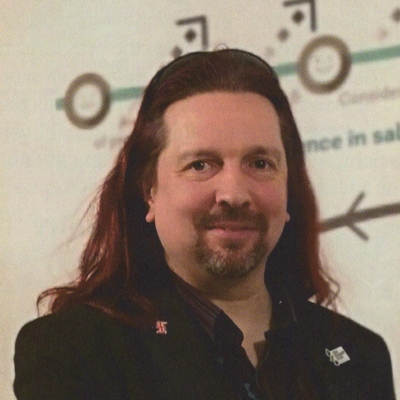 ---
12:08am on Sunday, 1st December, 2019:
Discount
Miscellaneous
Amazon's discounts aren't always as incentivising as perhaps they could be.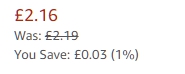 ---
11:42am on Saturday, 30th November, 2019:
No Prospect
Weird
Hmm, so it turns out that if you tell Amazon that you don't want it to remember your purchases, it really doesn't remember them.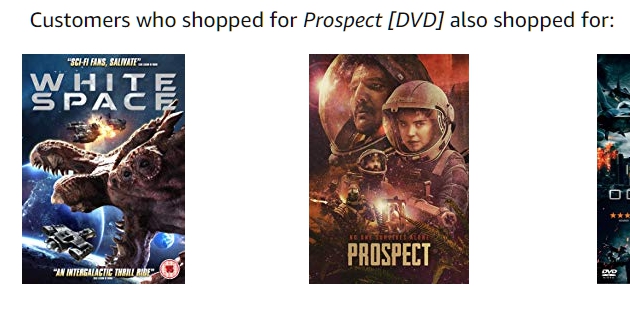 ---
12:21pm on Friday, 29th November, 2019:
Player Types
Comment
There used to be a Player Types test on the Internet operated by GamerDNA, which was the longest-running online questionnaire until it was shut down a couple of years ago. It had been taken over 850,000 times when it ended. There are some replacements, of course, the most popular being the one by Matt Barr at http://matthewbarr.co.uk/bartle/.

These all test for the four-types model, though; the full model has eight types.

Well, there's now an eight-type test available on the MUDhalla web site here: https://mudhalla.net/test/bartle3d.php. They're looking for beta-testers, so feel free to rant at them if you try it out and doesn't meet your expectations.

Note that although the test is based on my work, as with the other online tests it isn't my work.




---
3:23pm on Thursday, 28th November, 2019:
Earwax
Weird
I saw this sign in Colchester today.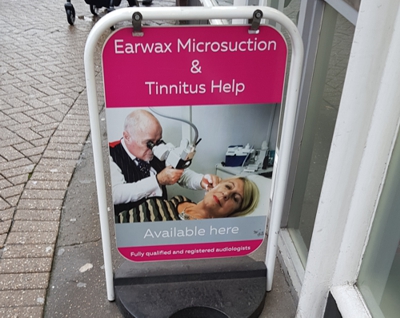 Blimey, that Helen Mirren will take any job these days.




---
3:13pm on Wednesday, 27th November, 2019:
Reputational Damage
Weird
I don't know if the "Breaking" strap line on the Computer Science entrance lobby screen was mere coincidence or not, but following Corbyn's BBC interview yesterday the Labour party perhaps ought to consider getting in touch.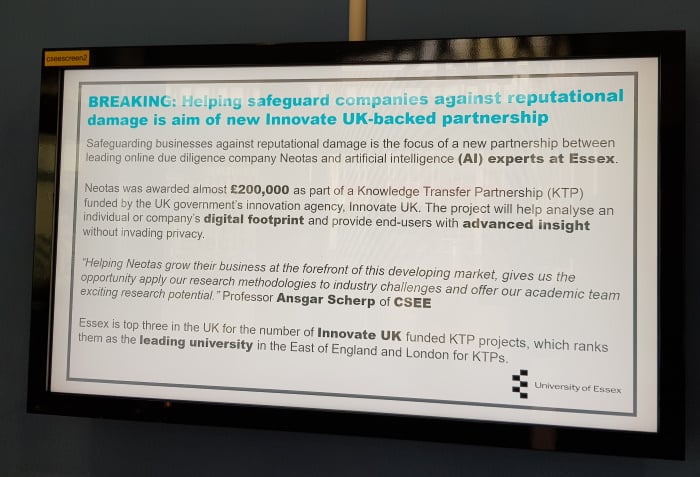 ---
1:58pm on Tuesday, 26th November, 2019:
Early Start
Anecdote
The Christmas tree in square 3 was looking nice at half-past seven this morning.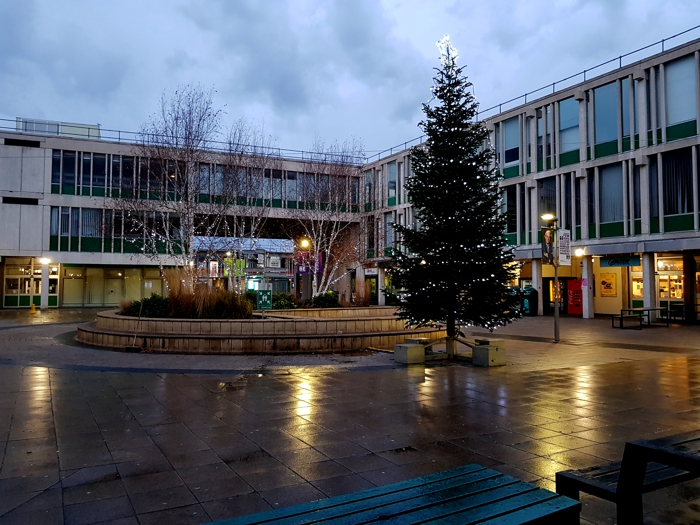 The reason I was at work at half-past seven wasn't because I'm super-keen or anything. Rather, it's because there's a strike on at the moment and I don't have to argue my way through a picket line if I arrive when the picketers are still asleep in bed. Because I'm part-time, I'm not a member of the union; because I'm not a member of the union, I have no protection if I don't show up for work.

As it was, of the five meetings I had scheduled for today:
One was cancelled because the organiser is in Stuttgart today.
One was cancelled because the student hadn't done any work.
One was cancelled because the student announced in advance an intention not to cross a picket line.
One was cancelled because the student was ill.
One should have been cancelled because the student had the same illness as the other student, but he came in anyway.

Tomorrow, I have to give a talk to prospective students and their parents, if any of them brave the people in high-visibility jackets obstructing their path.

The Square 3 lights on the non-Christmas trees stay up all year round, so the University hasn't quite put in as much festive effort as first meets the eye.

If I develop a hacking cough over the course of the next few days, I know whom to blame.




---
9:01am on Monday, 25th November, 2019:
Interested
Outburst
I'm seeing ads on web sites at the moment trying to entice me to buy a mixing machine for the kitchen. The reason I'm seeing them is that my wife has been looking for one on Amazon.

She's been looking for them on her tablet, not on my PC, but I'm nevertheless seeing the ads on my PC. This means that if she looks for a surprise Christmas present for me, I'll know. Also, if I look for one for her, she'll know. If I look using an anonymous browser window then she won't know until I buy it; then, there'll be ads asking her if she wants another one.

I've now clicked the "Do not show me interest-based ads provided by Amazon" option that's buried deep in the Amazon preferences section. This means I'll get ads for bonkers things instead, but at least my wife won't see what I'm buying her.

What I really want is an option to restrict ads to a particular device, but I don't see that happening any time soon.




---
4:50pm on Sunday, 24th November, 2019:
Shocked Faces
Weird
I saw these shocked faces on some chocolates in John Lewis today: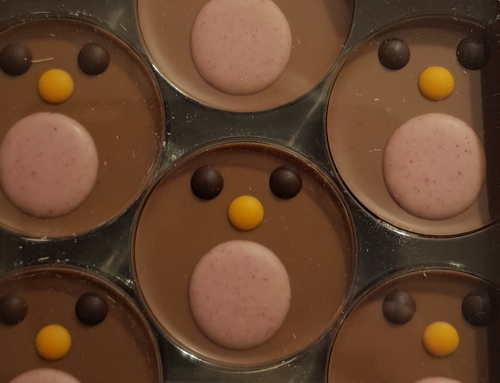 It turns out they're robins.

They still look more like shocked faces to me.




---
Latest entries.
Archived entries.
About this blog.
Copyright © 2019 Richard Bartle (richard@mud.co.uk).